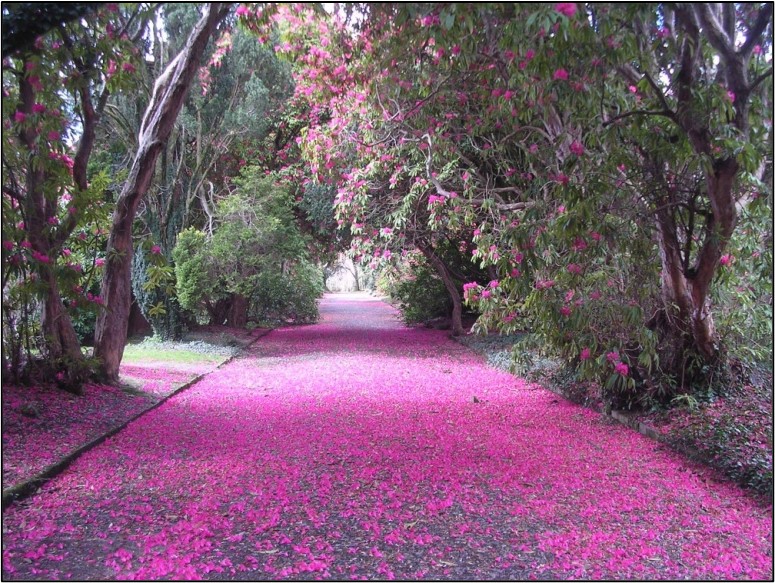 Club Outing – Kilmacurragh
Kilmacurragh Arboretum is now managed by the National Botanic Gardens. It is the remnants of a large estate planted during the 19th century by Thomas Acton in conjunction with David Moore and his son Sir Frederick Moore, curators of the National Botanic Gardens at that time. It was a period of great botanical and geographical explorations with numerous plant species from around the world being introduced to Ireland for the first time. The different soil and climatic conditions at Kilmacurragh resulted in many of these specimens succeeding there while struggling or failing at Glasnevin. Kilmacurragh is particularly famous for its conifers and rhododendron collections. Coffee shop and toilet facilities on site.
Mon-Sun: 09:00—17:00
The last entry is at 16:30
We will meet outside the cafe at 10.30 am. Option to arrive earlier and have a coffee.
If driving south from Dublin on the N11, leave the motorway at junction 18 (well signposted) south of Wicklow. Cross the motorway and take the L1113. Keep to the main route, and you will find the entrance to the gardens on your left after 5km. https://goo.gl/maps/rHHEtUHq7h4yc8tM6
For more details contact outings@offshoot.ie.
SAFETY ON OFFSHOOT OUTINGS AND EVENTS
It's easy to become distracted when taking photographs. Use common sense, take responsibility for your own safety and then go shoot and have fun.
Next Event
Date

03 Jun 2023

Time

9:15 pm - 11:00 pm
Follow Us
Archives
Categories