Wild Lights, a magical night-time spectacular event, featuring giant colourful lanterns and illuminated animal sculptures inspired by wildlife. The production of Wild Lights will feature 12,000 meters of silk, 19,000 bulbs, 5,000 meters of LED lights, 48,000 glass bottles and 215,000 pieces of porcelain weighing 9.5 tonnes.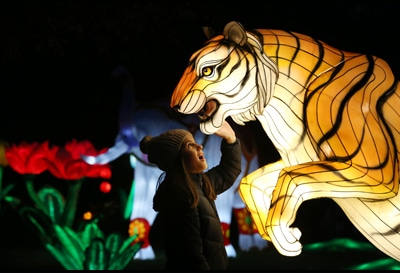 Visitors will marvel at the lanterns which will include a pride of lions, orangutans, tigers, giraffe, monkeys and much more!
Other highlights include a 16-metre high porcelain elephant tower and a 30-metre long Chinese dragon. Everything will be handmade specifically for Dublin Zoo.
Follow the enchanted trail where you will discover the dazzling array of beautifully crafted giant silk lanterns, then be wowed by the Chinese performers and Chinese craft market while enjoying Chinese foods and warm drinks.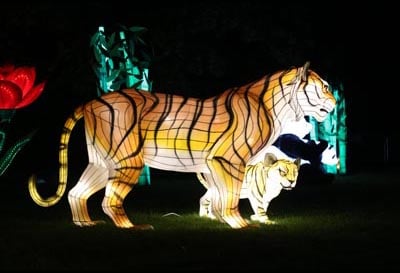 Wild Lights promises to be a truly unforgettable experience ……….. and we have negotiated a group rate for Offshoot of €18 per adult (normally €20)
To avail of this special rate we need at least 10 people so put your name down now.
We will meet at the entrance to the zoo at 6pm.
If you are going or have any queries let us know at outings@offshoot.ie.
SAFETY ON OFFSHOOT OUTINGS AND EVENTS
It's easy to become distracted when taking photographs. Use common sense, take responsibility for your own safety and then go shoot and have fun.