As part of the Summer Outings programme we will be going to the Dodder River for an Evening Walk.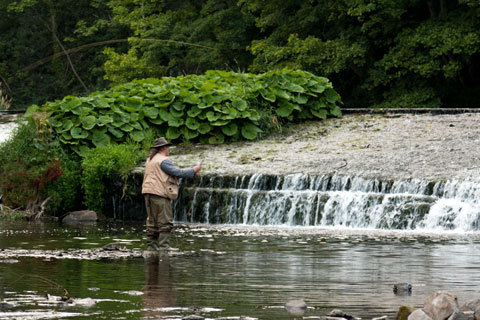 Theme: A summer evening walk along the Dodder River from Classon Bridge (junction of Churchtown Road Lower and Milltown Road) to the Milltown Bridge (junction of Milltown Road and Dundrum Road) and back. Total distance is 1.3 Km of easy walking. See route map below.
Hopefully the weather will continue to be kind and we will have potential opportunities to photograph reflections, trees, wildlife, birds, waterfalls, fishermen, etc. etc. As we will also be beside the Dropping Well, we will have the option to meet afterwards for a coffee and compare the results of our efforts.
Meeting Location: Meet on Classon Bridge, beside the Dropping Well pub. Car parking should be available on Patrick Doyle Road (the road beside Classon Bridge). (https://goo.gl/maps/GDFaqN2MvXM2)
Meeting Time: 7.45pm and will start walk from 8pm.
Equipment: All options are open in terms of cameras and lens. As we will be approaching sunset, a tripod may also be useful.
Sunset Time: 8.54pm (Note – due to the angle of the sun, it is unlikely that sunset photos will be possible)
Other Details:
Route: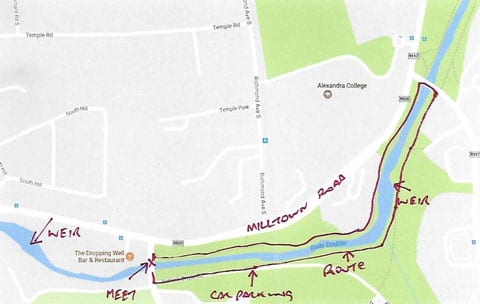 If we feel we need to abandon the outing due to bad weather, we will send an email to all club members and post a message in our Facebook group before 7.30pm.
Please send any queries to Ken Dobson at summer@offshoot.ie.