As part of the Summer Outings programme we will be going to Temple Bar to do Street Photography.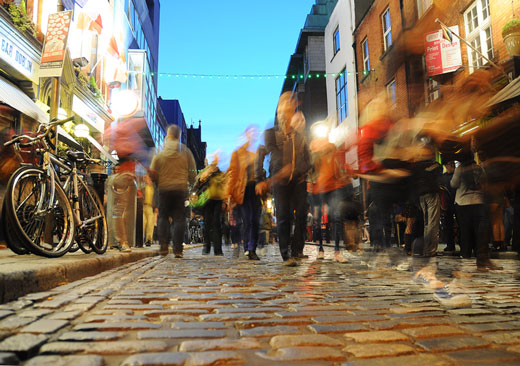 Theme: A Summer evening in Temple Bar to explore the different personalities and sites.
Meeting Location: Meet under the 'Globe' at the old Central Bank building in Dame Street. (https://goo.gl/maps/SgobVzdpLwK2)
Meeting Time: 7.45pm and will start walk from 8pm.
Equipment: Bring a camera with a short focal length lens, no tripod or bag as we hope to blend in with the tourists. Forecast is mixed but hopefully we will not get any rain. However what kit you want to bring is your own call.
Sunset Time: 21:22
Other Details:
Have fun and enjoy.
If we feel we need to abandon, we will send an email to all club members and post a message in our Facebook group before 7.30pm.
Please send any queries to Peter Brennan at summer@offshoot.ie.