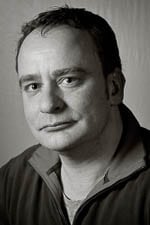 Andy McDonnell
A childhood interest in photography was rekindled with the purchase of a DSLR – joining OffShoot fanned those flames further and has given me access to photographic opportunities that I may not have had otherwise.
Although I'm still experimenting stylistically and following an initial preference for black and white images I'm starting to become more interested in the possibilities of studio lighting and off camera flash techniques.
My Wall is a space for Members to show off some of their own favourites from their personal Flickr PhotoStream.
If you are a member and want your own Wall space here is what you have to do. We need your name, a passport style photo of you, your Flickr account name and a few lines describing yourself and your photographic interests or influences. Email the details to us here: webmaster@offshoot.ie