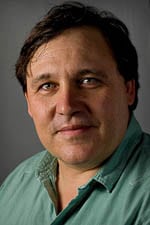 Ian Gemmell
I bought my first SLR (a Minolta X-300) in 1982. Being a very basic camera all settings were manual and it gave me a good understanding of exposure and focus. Many cameras and 28 years later I bought my first DSLR and decided to join a camera club to improve my skills and get out and take more pictures.
Joining OffShoot has given me access to photographic opportunities that I may not have had otherwise. I have managed to try and enjoy many things I would not have done on my own. At the moment my interests move between Landscape and Macro photography.
My Wall is a space for Members to show off some of their own favourites from their personal Flickr PhotoStream.
If you are a member and want your own Wall space here is what you have to do. We need your name, a passport style photo of you, your Flickr account name and a few lines describing yourself and your photographic interests or influences. Email the details to us here: webmaster@offshoot.ie
Let us know if you have any questions or are interested in joining the club by leaving us a message.
Saint Brigid's Girls National School