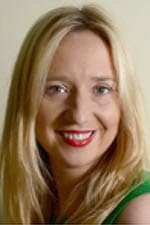 Laura Coughlan
I have always enjoyed taking photos but after my digital camera was stolen in 2010, I decided to bite the bullet and buy an SLR. The camera came with a free 1/2 day workshop run by Canon Ireland and the Institute of Photography, which took me through the basic functions of my new camera.
From there, I completed a Creative Photography course with the Institute of Photography which was based around 6 photo field trips. At the end of the course, we were encouraged to join a local photography club which led me to the Offshoot photography club. I had heard from others that the club was a very active club and to date I haven't been disappointed.
All members are open with their knowledge and willing to help new members at any time. I joined a mentor group in the club which took me through the process of preparing for a club competition, from taking the shot, through to processing and then finally printing the shot. My learning has been consolidated this year with a further course with the Institute of Photography on HDR plus I can honestly say that I learn something different each week at the club and on the various outings arranged by the club.
The club meetings are enjoyable and its great to meet up with fellow photography enthusiasts on a weekly basis.
My Wall is a space for Members to show off some of their own favourites from their personal Flickr PhotoStream.
If you are a member and want your own Wall space here is what you have to do. We need your name, a passport style photo of you, your Flickr account name and a few lines describing yourself and your photographic interests or influences. Email the details to us here: webmaster@offshoot.ie