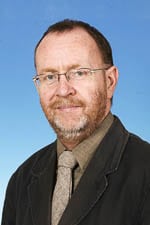 Richard Boyle
I had an interest in photography from a relatively early age, but only really got into it seriously during the digital era with the purchase of a Canon 350D prior to a trip to Yosemite in 2005. Having now migrated to a 5DMk2 I'm mostly interested in landscape photography and particularly enjoy travel photography, having been lucky enough to have travelled quite a bit both on holidays and for work.
I joined Offshoot in 2011 as I wanted to expand my photographic horizons and try a few different things. It proved to be a good idea as I have now, amongst other things, photographed strawberries dropping into milk, gannets in flight in the Saltees, and fire juggling on Killiney beach!
My Wall is a space for Members to show off some of their own favourites from their personal Flickr PhotoStream.
If you are a member and want your own Wall space here is what you have to do. We need your name, a passport style photo of you, your Flickr account name and a few lines describing yourself and your photographic interests or influences. Email the details to us here: webmaster@offshoot.ie