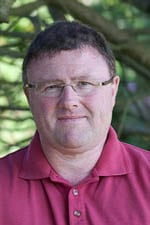 Richard Byrne
I have been interested in photography for many years but only really taken it up seriously in the last two years.The club has helped me develop my 'limited' skills and hopefully I will continue to improve in the years to come.
My Wall is a space for Members to show off some of their own favourites from their personal Flickr PhotoStream.
If you are a member and want your own Wall space here is what you have to do. We need your name, a passport style photo of you, your Flickr account name and a few lines describing yourself and your photographic interests or influences. Email the details to us here: webmaster@offshoot.ie
Let us know if you have any questions or are interested in joining the club by leaving us a message.
Saint Brigid's Girls National School