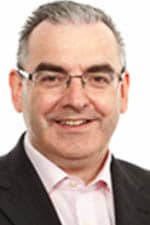 Seamus Mac Kenna
My interests as a Photographer are still pretty broad as you will see from the selection of shots below. In 2013 I undertook a project in Flower Portrayals which led to a successful Associate distinction with the IPF. I love trying all the different types of photography that you get introduced to in Offshoot.
I really enjoy the Walk With Me facet of the club and learnt a lot from Carl, John, Kevin, Olive, Kazi, Shirley and Phil on past events. I also led some WWM's with subjects ranging from Horror Portraits to Panorama Landscapes and found the leading experience to really bring disipline and organisation to a photo shoot. Give it a try 🙂
My Wall is a space for Members to show off some of their own favourites from their personal Flickr PhotoStream.
If you are a member and want your own Wall space here is what you have to do. We need your name, a passport style photo of you, your Flickr account name and a few lines describing yourself and your photographic interests or influences. Email the details to us here: webmaster@offshoot.ie