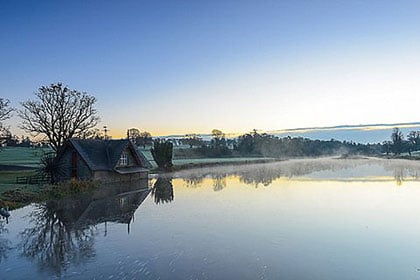 In the pre-dawn shadows a group of photographers from the Offshoot Photographic Society converged on the bridge near Carton House. It was so dark we could barely see each other, but could sense the first frost of the year.
As the sunrise drew near we were welcomed by a beautiful mist swirling along the river. The skies were perfectly clear, except for a bank of cloud along the horizon, which depressingly hid the rising sun.
However, when the sun climbed above the cloud it filled the scene for a few magic minutes with a wonderful golden dawn. The photos below capture the spirit of the morning.