Shoot With Me
We have renamed 'Walk With Me' to 'Shoot With Me' as we believe it better describes what this activity is about.
The purpose of the Shoot With Me (SWM) is to bring old and new members together, to share learning and to get members out shooting. The idea is that some of the members (between 12 and 16) volunteer to lead a small group of fellow photographers in a project of the leaders choice.
(The project could be anything. Portraits, Still Life, Landscape, Seascape, Silhouettes, Macro, Musicians, Pets, Killiney Bay, Reflections … The list is endless.)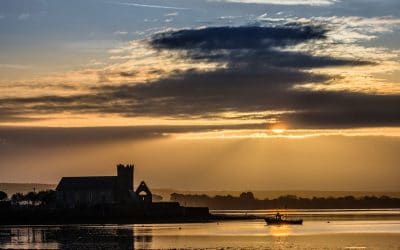 On Saturday 22nd April we met in Dungarvan and spent a very pleasant afternoon exploring the beaches of Ballydowane and Kilfarrassey, followed by dinner in the Copper Hen Restaurant before sunset on Benvoy. For those brave (and foolish) enough to rise very early on...
read more
Let us know if you have any questions or are interested in joining the club by leaving us a message.
Saint Brigid's Girls National School