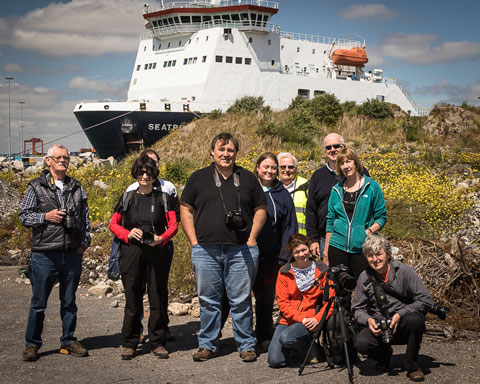 We went to Dublin Port last Saturday for a very interesting outing. Thanks again to Karen Rothwell for organising this.
With a security escort for the morning, our first stopping point was the Marine Operations area. This is similar to an Air Traffic Control centre. The harbour master, David Dignam, was there and gave us a very informative talk on how the Port operates. We had access to a balcony to take shots of the constant stream of ferries and cargo vessels arriving as well as views over the industrial landscape that makes up the docks.
From there we went down to eastern most part of the Port for a different view of the river and the vessels arriving. It was a unique opportunity to get photographs in a very busy industrial environment.