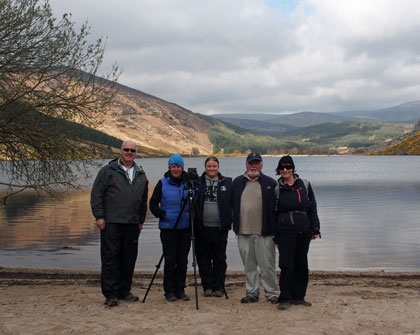 We had a lovely outing to Lough Dan on Saturday April 18th. It was cold and early but the sun was shining and it was going to be a lovely day.
Two of the group got up really early to shoot the sunrise over Lough Tay. The group was Donald, Emily, Helen, Phil and Colin. We had a walk of just over an hour to get down to the lake. As we arrived, the wind dropped and there were some fantastic relections on the lake. Everyone got some great shots.
The walk back was tougher but the views more than made up for it.