Club Outing – Wayside Celtic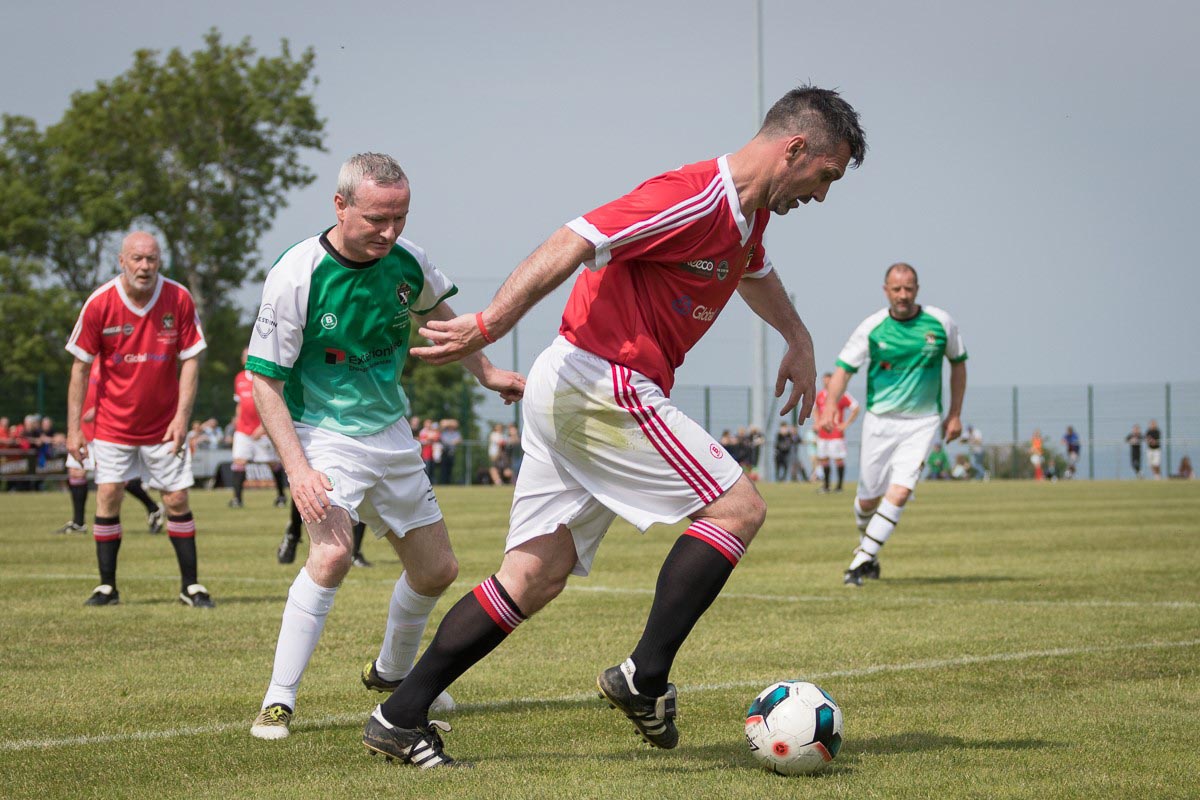 On a glorious Saturday afternoon, on 26th May, 9 members of Offshoot went up to Jackson Park in Kilternan as official photographers for the match between the Legends of Manchester United and the Legends of Wayside Celtic.
These two teams, united in their love of the beautiful game, put on a magnificent display for the crowd of all ages. The autograph hunters were in abundance, proving that heroes mature with age rather than get old.
Some images (click on an image to open in full-screen mode) from the outing can be seen below: