On 11th May the fourth formal competition for 2015, 'Things', was judged by
Shane Lynam
.
Shane gave constructive feedback on all the entries before unveiling the evening's winners.
Congratulations to all who took part and thanks to Shane for an entertaining and informative evening.
Many thanks for all the entries in both Level 1 and Level 2 categories and congratulations to all who achieved a placing or commendation:-
Level 1
1st – 'Burjalarab' by Colin Fitzpatrick.
2nd – 'Things for him and her' by Joe Tulie.
3rd – 'Things' by Fran Donnelly.
Highly Commended – '4 Easter Things' by Andy Quinlan.
Highly Commended – 'Powerscourt Spectre' by George Balmer.
Level 2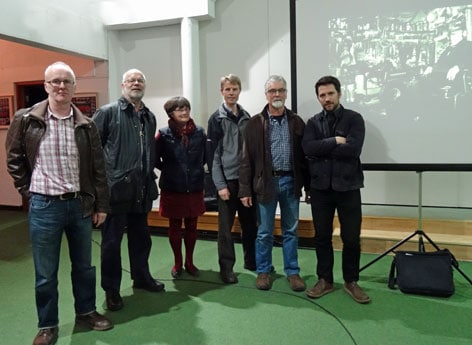 1st – 'Peace and Quiet' by John Wiles.
2nd – 'Dishwasher Proof Things' by Matt O'Brien.
3rd – 'Things Still Life' by Wendy Hannon.
Highly Commended – 'Together We Stand' by Kevin Grace.
Highly Commended – 'Unfurled' by Nicky White.