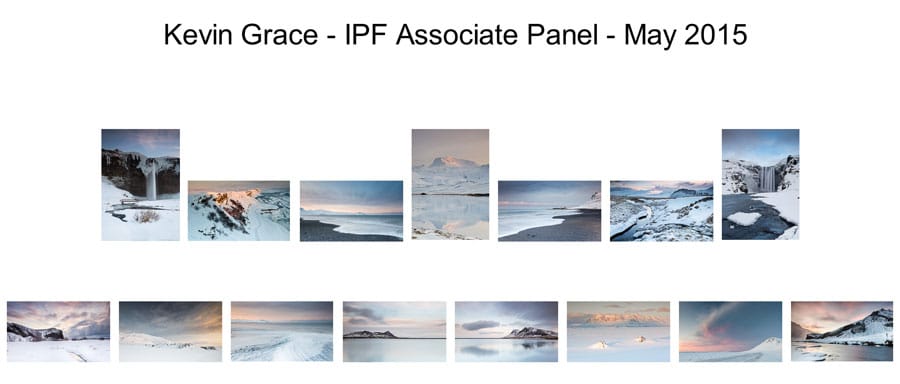 Land of Snow and Ice
I have never fallen in love with a country the way I have with Iceland. So much so that I have made numerous trips there in the past two years. This panel aims to show the essence of this unique landscape during winter, when the days are short and the land is mostly covered in snow. The weather is very changeable at this time of year, providing both brooding skies and subtle colours.
As the sun is very low in the sky, the light is soft throughout the day. The terrain varies from rugged mountains, to still lakes, to roaring waterfalls, with snow as the common theme. What I love most about this beautiful land is its remoteness and serene isolation. I have endeavoured to capture all of these varied features of this breath-taking landscape in the images on display.
Congratulations to Kevin for earning his AIPF at the recent IPF Distinction sitting in May 2015!
Follow this link to see a photograph of Kevin being given the award by the IPF President Michael O'Sullivan.
The individual images from the Panel can be viewed below: