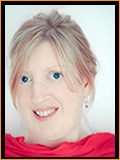 Born and raised in Ireland, photographer and artist Maggy Morrissey is greatly inspired by the beautiful coast of her homeland, but also travels to other locations throughout Europe to make her very recognisable photographs.
Her calming, minimalist style, successfully blending her love of painting and photography, forms part of art collections worldwide. She has held numerous exhibitions in Dublin, where she is now based.
Maggy joined us at our meeting on 17th February to take us through her work and her experiences with learning to take better photographs.
Maggy considers printing an important part of the photographic process. She finished the evening taking us through an number of prints discussing the effects of different paper textures.
To contact Maggy, you can email to the following address maggy@maggymorrissey.com or visit here website at http://www.maggymorrissey.com/