SWM December 2016 – Frozen Flowers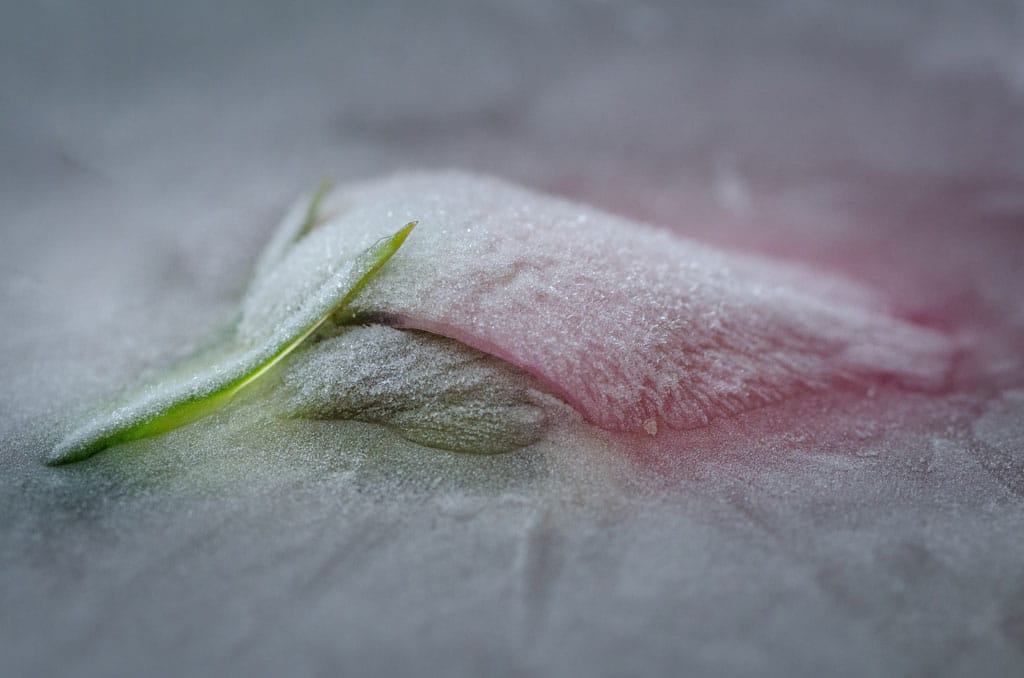 This was an experiment as there seems to be little written on frozen flowers. We were starting from scratch to see what effects we could get – aiming for abstract, dreamy type pictures resembling watercolour paintings.
Some flowers worked better than others and bubbles in the ice varied considerably. Interesting to try!
Click on an image below to enlarge: