Our "Autumn Leaves" SWM covered some weeks and gave us the chance to enjoy the foliage as it turned throughout autumn form the first indication on the branches to the carpet of foliage on the ground.
We all pooled local knowledge of beauty spots and visited Marlay Park, Powerscourt, Massey Wood and BushyPark. (Excellent Coffee Shop at each location).
Weather was not always kind but we managed.
Our final selection covers the seasonal change from start to end and our personal folders contain good images from each location.
The group has enjoyed the experience and we are all looking forward to another SWM project.
Here are a few pictures of the group at work:-
Jean and Mary in Bushy Park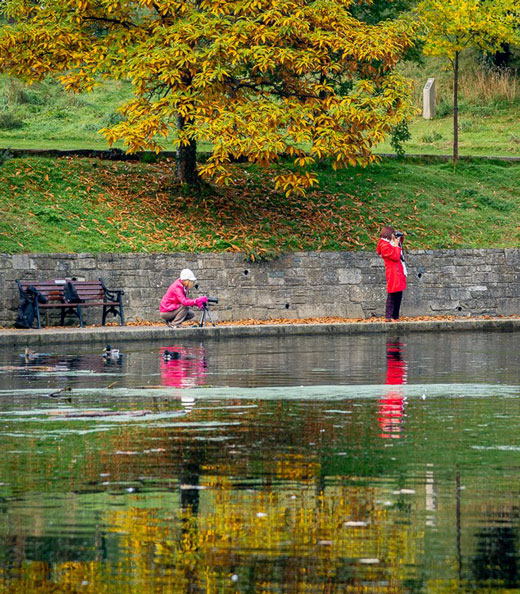 Julian and Jean in Massey Wood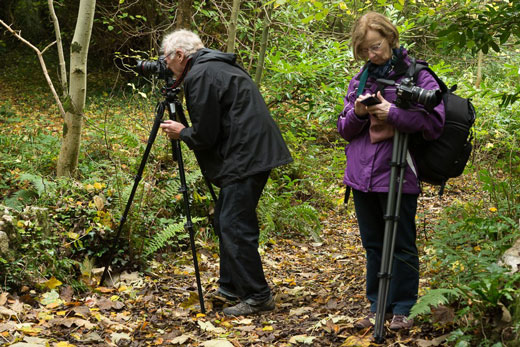 Angeline in Massey Wood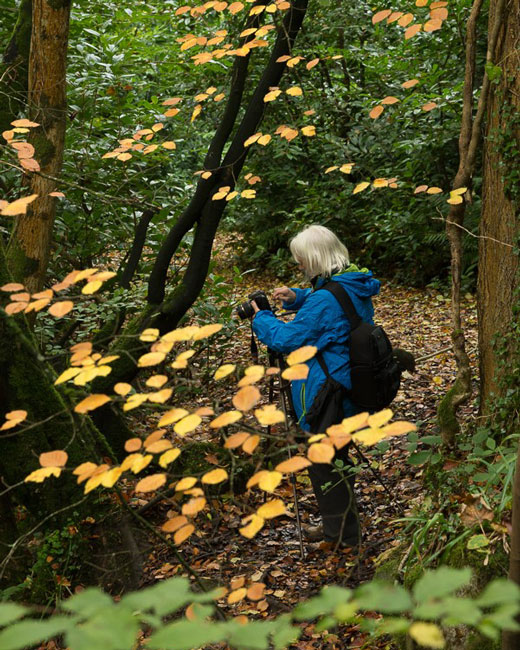 Click on the Image below to view in a Light-box