Club Outing – Bailey Lighthouse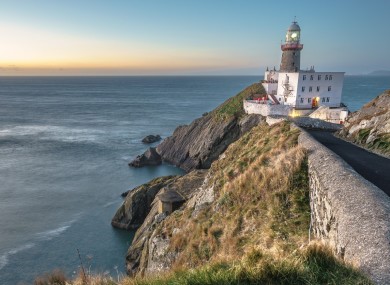 The Lighthouse has a new directive (which we just discovered this morning) so the cap of visitors at one time is 10 people, so could you please email Sylia at outings@offshoot.ie and let her know if you are attending so the first 10 people to apply will be on the list and will be notified as soon as possible.
We will meet at The Summit Car Park, Howth at 10.45. The lighthouse keeper will meet us there and show us a couple of viewing points taking in the lighthouse and sweeping landscape before we head down to the lighthouse. We will have a tour of the lighthouse and museum. There will be a donation box (for the upkeep of the building): we were thinking €5 per head but that is totally voluntary. There will be an opportunity after to take more photos of the outside of the lighthouse in situ.
Howth Summit may be reached from Howth Harbour via Abbey Street. If you are coming from Sutton, at the crossroads follow the signs for the "Scenic Route" to Howth – this will take you up to the Summit and then down into the village
For more details contact outings@offshoot.ie.
SAFETY ON OFFSHOOT OUTINGS AND EVENTS
It's easy to become distracted when taking photographs. Use common sense, take responsibility for your own safety and then go shoot and have fun.
Next Event
Date

04 Dec 2023

Time

8:00 pm - 9:30 pm
Follow Us
Archives
Categories