Club Outing – Enduro Mountain Biking
Enduro is a type of mountain bike racing where riders are timed in stages that are primarily downhill. Robbie describes it as a bit like the Liffey Descent without the water and canoes but you have a bike instead! Highly recommended for sports photographers.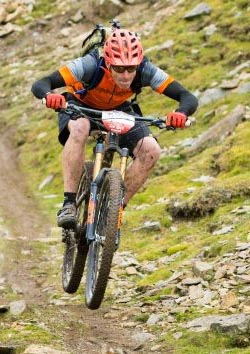 See http://www.gravityenduro.ie/
The event takes place in Ticknock starting at 9:30
You usually have to do a fair bit of uphill walking to get good access points. It lasts for hours with a steady stream of competitors. Parking at Enduro events can be a challenge in itself, especially if not there early, and so, even more walking may be necessary… you need to have a reasonable level of fitness.
You will need a telephoto lens preferably with a minimum of 70-200mm and a general purpose lens and stout shoes or boots may help and, of course, rain gear (this is Ireland).
For more details contact outings@offshoot.ie.
SAFETY ON OFFSHOOT OUTINGS AND EVENTS
It's easy to become distracted when taking photographs. Use common sense, take responsibility for your own safety and then go shoot and have fun.
Next Event
Date

04 Dec 2023

Time

8:00 pm - 9:30 pm
Follow Us
Archives
Categories