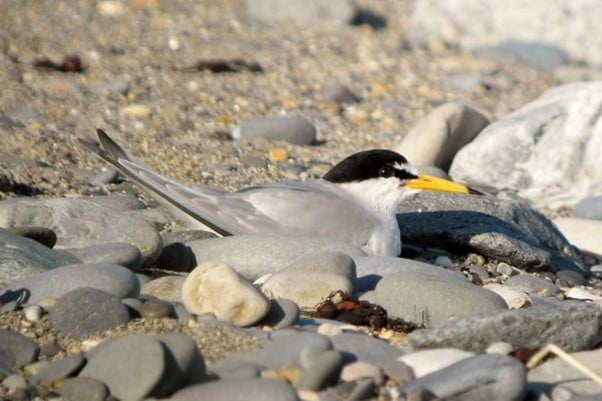 Club Outing – Little Terns, Kilcoole
LITTLE TERNS Nest colonially on the ground on shingle beaches, making them very vulnerable to poor weather and ground predators. Only a few colonies are found in Ireland, with the majority breeding in Counties Louth, Wicklow and Wexford.
BirdWatch Ireland has been monitoring and protecting breeding Little Terns at Kilcoole beach (Co. Wicklow) since 1985. In addition, the BirdWatch Ireland Fingal Branch have a Little Tern conservation project at Portrane (Co. Dublin), and BirdWatch Ireland partner with Louth Nature Trust to protect the Baltray (Co. Louth) colony.
Weather depending, we will meet at Kilcoole Beach, Ballydonerea Co. Wicklow.
From the R761 coming from Wicklow town take the Sea Road at Kilcoole. This leads to the beach area 1.6km away.
For more details contact outings@offshoot.ie.
SAFETY ON OFFSHOOT OUTINGS AND EVENTS
It's easy to become distracted when taking photographs. Use common sense, take responsibility for your own safety and then go shoot and have fun.
Next Event
Date

27 Sep 2023

Time

6:30 pm - 8:00 pm
Follow Us
Archives
Categories