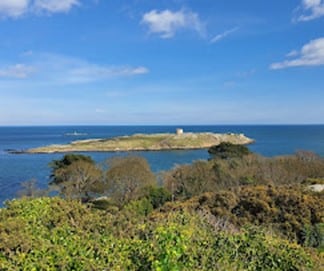 Club Outing – Moonrise at Sorrento Park
This is one of Dublin's prettiest parks. It's also one the smallest and the entrance isn't the most obvious. Located around 16km south of the city centre, you'll find Sorrento Park's entrances on Coliemore Road with one through a small blue gate and then the second larger one on the corner of the road. Parking is usually found on the road opposite the main entrance on Sorrento Road, or on Coliemore Road.
Moonrise is at 16.39. We will meet in the park at 15.45 (https://goo.gl/maps/7wjLzj43CKMQRmpV9)
For more details contact outings@offshoot.ie.
SAFETY ON OFFSHOOT OUTINGS AND EVENTS
It's easy to become distracted when taking photographs. Use common sense, take responsibility for your own safety and then go shoot and have fun.
Next Event
Date

04 Dec 2023

Time

8:00 pm - 9:30 pm
Follow Us
Archives
Categories