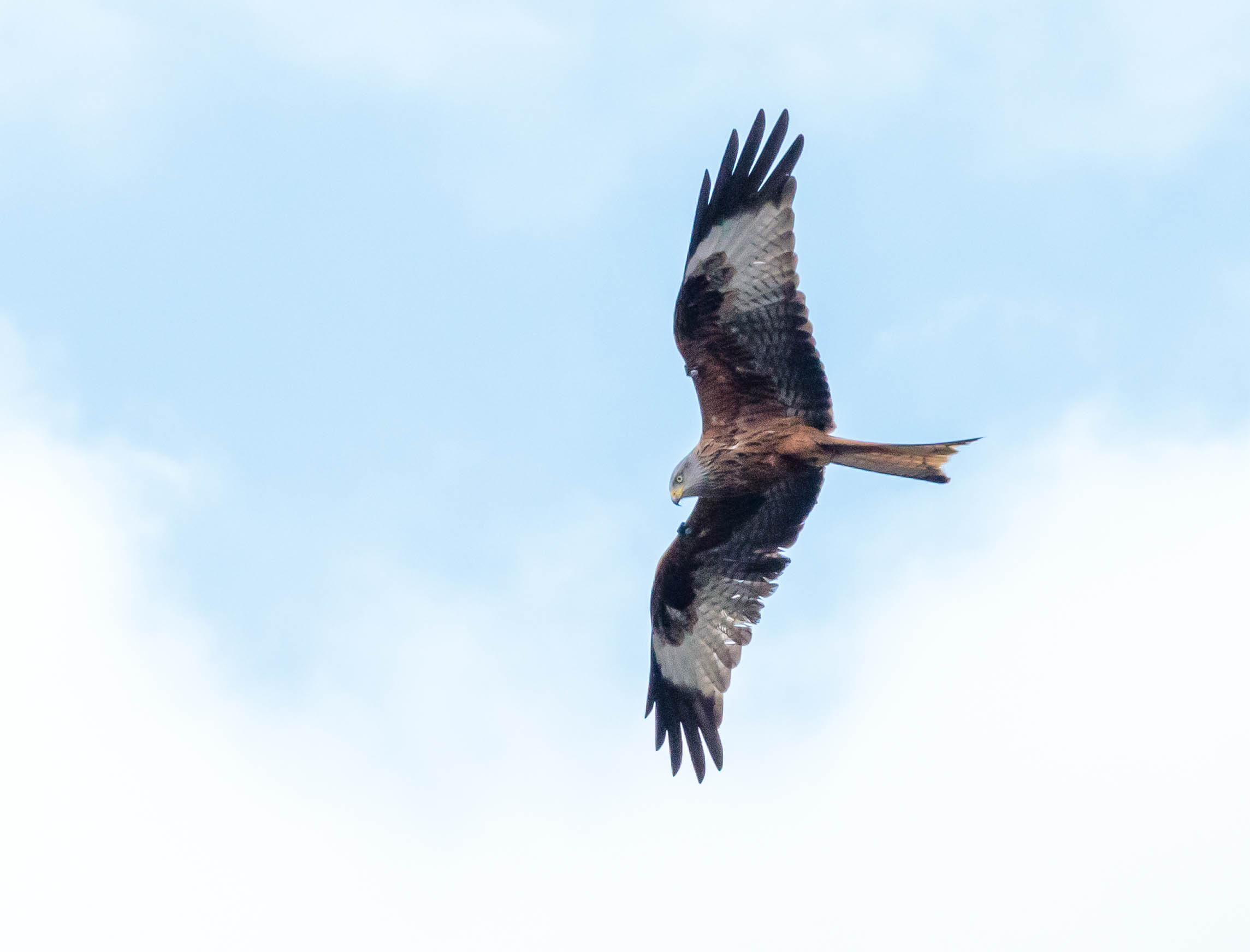 Club Outing – Revisit Red Kites at Avoca
After a two hundred-year absence, Red Kites were re-introduced to Ireland 10 years ago now: Young birds made the relatively short trip across the Irish Sea this time via ferry and in the capable hands of personnel from NPWS and the Golden Eagle Trust. The Welsh 'donor stock' has taken really well to their new homes in counties Down, Fingal and Wicklow, a conservation success story and great credit is due to all concerned. Unusually for raptors, Kites are highly sociable and roost in biggish gatherings, all the more noticeable as Kites are comfortable in the presence of people and village life in general.
We are trying to arrange a "Feeding" through Isaac Lett the local butcher for 14.30, but in any event, we will meet up. There are some juvenile Red Kites in Avoca now and we hope to capture shots of them.
We have been advised that there are juvenile Red Kites in the area so this will be a great opportunity to capture the shot.
Directions: From the R752 on the West side of the village, cross the Bridge via the R754. Take a left over the bridge and drive uphill for about 300 metres There is a Church on the right with a car park opposite. We will meet in the carpark at 14.15.
Long lenses are advised, as we are unsure as to the distance from the feeder to the birds.
For more details contact outings@offshoot.ie.
SAFETY ON OFFSHOOT OUTINGS AND EVENTS
It's easy to become distracted when taking photographs. Use common sense, take responsibility for your own safety and then go shoot and have fun.
Next Event
Date

04 Dec 2023

Time

8:00 pm - 9:30 pm
Follow Us
Archives
Categories