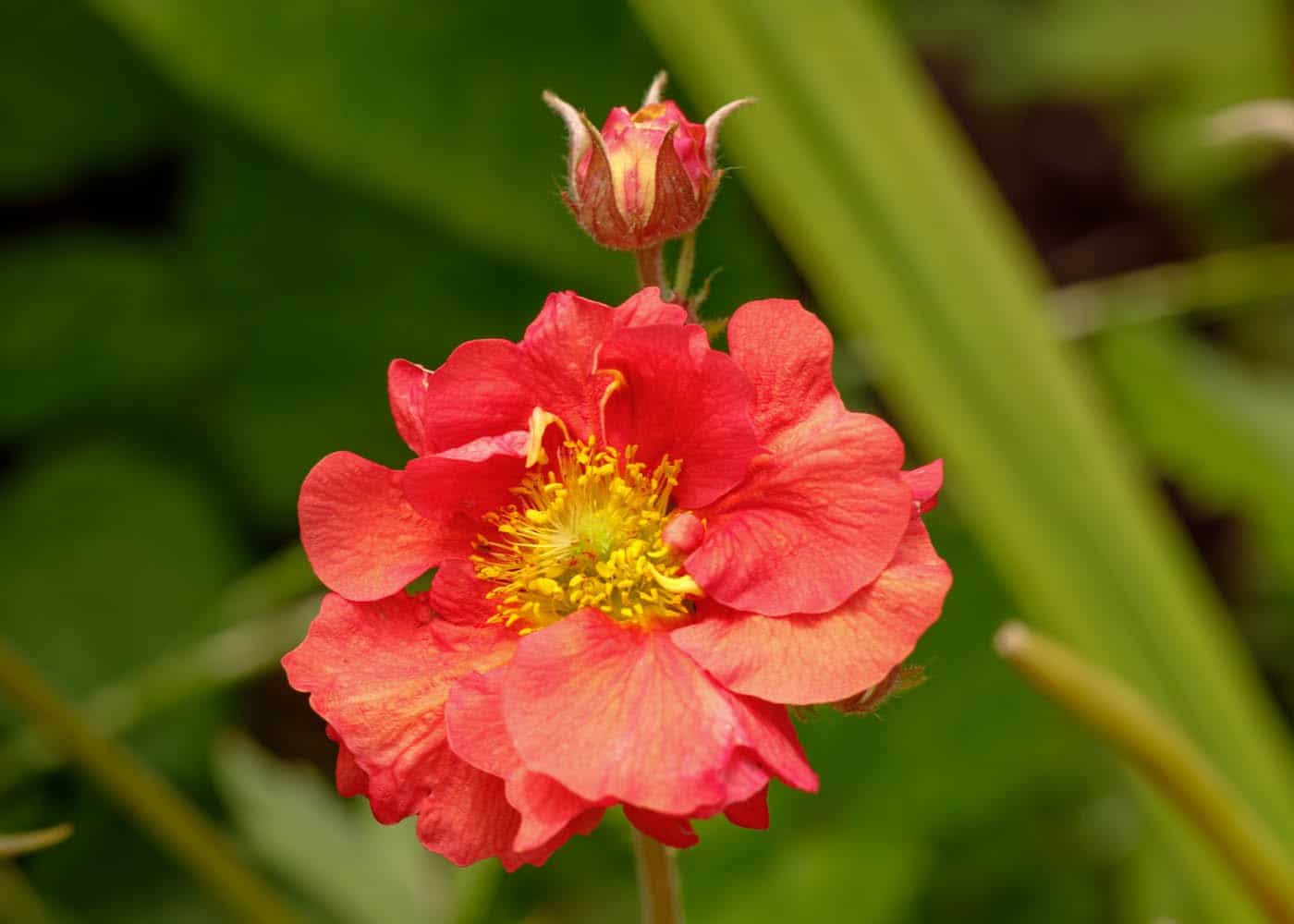 Club Outing – Hunting Brook Gardens

Situated on the sunny, south-facing flanks of Lamb Hill in the foothills of the Wicklow mountains, Hunting Brook Gardens is the boldly idiosyncratic creation of Jimi Blake, the noted Irish horticulturist, teacher and plantsman who first came to prominence during the 1990s as the head gardener of Airfield Gardens in Dundrum, Co Dublin.
Hunting Brook is one of Ireland's largest private collections of plants and surrounding his home are many examples of the fiercely colourful and theatrically beautiful, large-scale planting combinations for which Jimi has become so well known. These fill Hunting Brook's sunny beds and steep banks and tumble down along the edges of its curling pathways.
Hidden at the bottom of a secret, shady gorge that lies just west of the house is the chattering mountain stream that gives Hunting Brook its name and which runs through it like an artery, tumbling its way over granite boulders and through a tranquil woodland that Jimi has begun to clothe with an understorey of choice shade-loving plants. From here, a zigzag of rough-hewn forest paths and a simple wooden bridge lead visitors across the stream, before winding steeply upwards into a sunny hillside and a wild meadow where a solitary Bronze Age standing stone keeps watch over the watery west Wicklow landscape.
Hunting Brook is situated between Brittas, Co. Dublin, and Blessington, Co. Wicklow, on the N81. Drive through Brittas, heading West towards Blessington. Turn RIGHT immediately at Tramway antiques/ Kilteel. Hunting Brook is the 2nd house (wooden house) on the left, 3/4 a mile up this country lane. Look for our lovely Gate! Put EIRCODE: W91 Yk33 into Google maps for instructions. Please note that an entry fee of €8 applies.
We will meet in the car park at 11.00 am
For more details contact outings@offshoot.ie.
SAFETY ON OFFSHOOT OUTINGS AND EVENTS
It's easy to become distracted when taking photographs. Use common sense, take responsibility for your own safety and then go shoot and have fun. Please note the society's COVID-19 Protocols in place for Outings and Events.
Next Event
Date

07 Oct 2023

Time

10:30 am - 2:00 pm
Follow Us
Archives
Categories