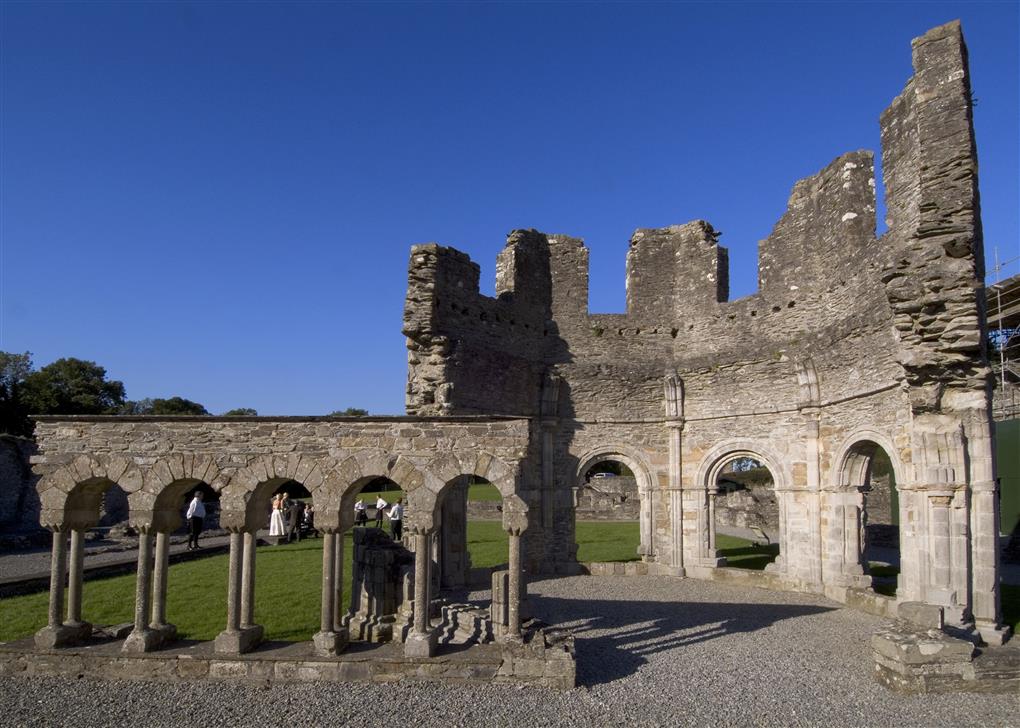 Club Outing – Monsterboice & Melifont Abbey
The ruins of Monasterboice just north of Drogheda are of an early Christian settlement founded in the 5th century by St. Buithe. There are two 14th century churches and a round tower but is better known for its 10th century high crosses. Muiredach's high cross is regarded as the finest in Ireland. The crosses stand in the shadow of a magnificent round tower, about 35 metres high and divided into four or more stories inside, connected with ladders. The Monasterboice round tower was used as a watchtower and refuge for monks and valuables during times of Viking attack.
Mellifont Abbey (Tullyallen, near Drogheda, Co. Louth) was the first Cistercian monastery in Ireland. St Malachy of Armagh created it in 1142 with the help of a small number of monks sent by St Bernard from Clairvaux. The monks did not take well to Ireland and soon returned to France, but the abbey was completed anyway and duly consecrated with great pomp. It has several extraordinary architectural features, the foremost of which is the two-storey octagonal lavabo. The Treaty of Mellifont, which ended the Nine Years War, was signed here in 1603, and William of Orange used the abbey as his headquarters during the momentous Battle of the Boyne.
We will meet at Monasterboice (https://goo.gl/maps/PataAebVgHE36uG18) at 11.00 am.
For more details contact outings@offshoot.ie.
SAFETY ON OFFSHOOT OUTINGS AND EVENTS
It's easy to become distracted when taking photographs. Use common sense, take responsibility for your own safety and then go shoot and have fun. Please note the society's COVID-19 Protocols in place for Outings and Events.
Next Event
Date

07 Oct 2023

Time

10:30 am - 2:00 pm
Follow Us
Archives
Categories