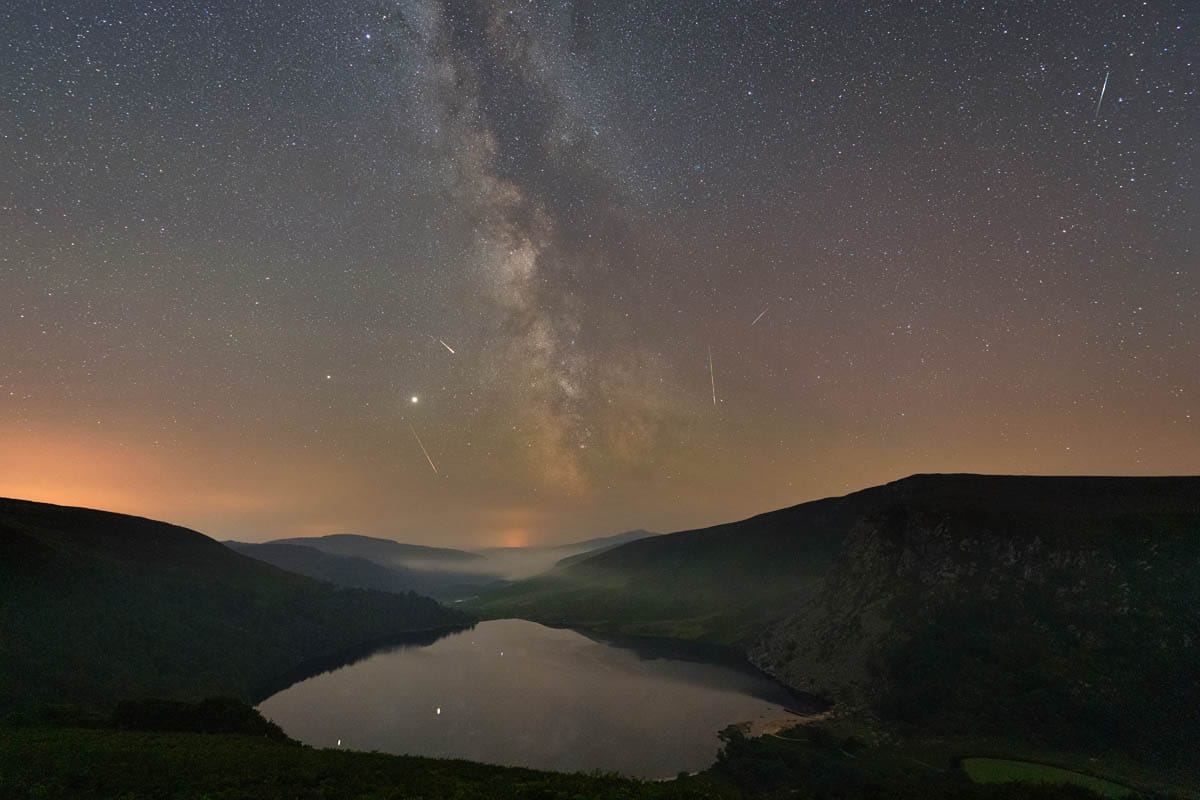 Club Outing – Astro Photography at Lough Tay
This is a night shoot. We will meet at 10.30 pm.
The objective is to shoot the Milky Way, although it is a little late in the season. For those who are unfamiliar we will discuss settings and focussing etc. on the night.
Aside from your camera bring:
a. Tripod
b. Wide-angle lens
c. A cable release
d. A strong Head-torch, preferably with a red light function as well.
e. A flask with a hot drink and some snacks to keep warm.
The weather forecast is "mixed". We will need clear skies, so we will make a call on Saturday morning as to whether we will proceed with the shoot.
The meeting point is Lough Tay Viewing Point on Google Maps.
This is Ireland so suitable clothing is necessary.
For more details contact outings@offshoot.ie.
SAFETY ON OFFSHOOT OUTINGS AND EVENTS
It's easy to become distracted when taking photographs. Use common sense, take responsibility for your own safety and then go shoot and have fun.
Next Event
Date

27 Sep 2023

Time

6:30 pm - 8:00 pm
Follow Us
Archives
Categories