Club Outing – Newcastle Nature Reserve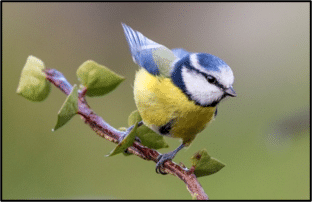 The East Coast Nature Reserve at Blackditch Wood, Newcastle, Co. Wicklow is an important refuge for wetland plants and birds. There are three main habitats on the reserve: calcareous fen (a rare type of bog), grassland and woodland. The fen is the most important habitat for rare flora, whilst the grasslands and pools provide crucial nesting and feeding areas for birds.
Since acquiring the land, BirdWatch Ireland has been hard at work reinstating the habitats of the reserve and providing public access to this wonderful wetland resource, right on Dublin's doorstep.
Limited parking is available at the main entrance to the reserve along Sea Road (turn left after the Castle Inn, Newcastle) or the coastal car parks at either Six-mile or Five-mile Point. There are marked walking trails between each entrance that offer good views over the whole area; please keep to these trails for your own safety and to avoid disturbance to the wildlife.
Please do not open gates or climb over fences.
We will meet at 10.15 am at https://goo.gl/maps/pve6h8mCXHAEZmQM9.
For more details contact outings@offshoot.ie.
SAFETY ON OFFSHOOT OUTINGS AND EVENTS
It's easy to become distracted when taking photographs. Use common sense, take responsibility for your own safety and then go shoot and have fun.
Next Event
Date

07 Oct 2023

Time

10:30 am - 2:00 pm
Follow Us
Archives
Categories