Club Outing – Sunset at Lough Tay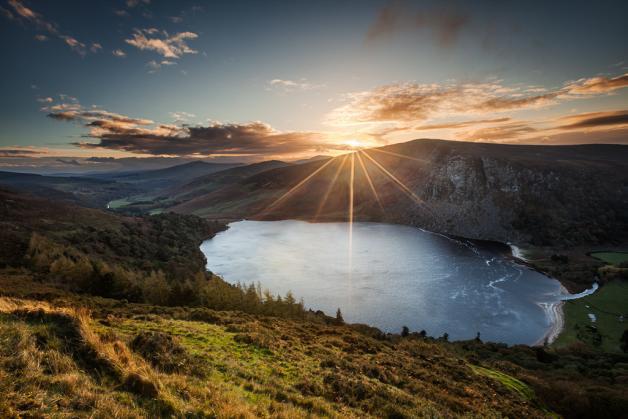 Lough Tay is fed by the Cloghoge River and then drains into Lough Dan, located to the south. The beach on the northern side is bright white sand. It was imported by the Guinness family whose estate runs through part of the Lough Tay area. The shape of the lake with the white sand at the top makes it look like a Pint of Guinness! The dark colour of the lake is created as the local rainwater filters through the peat of the surrounding Blanket Bog. The lake is situated on the R759 between the Sally Gap and Roundwood.
Sunset is at 20.20 and we will meet at the car park opposite the lake at 19.30 (https://goo.gl/maps/ZQbZEKDHqiw)
What to bring
1. This is Ireland so suitable clothing is necessary.
2. Aside from your camera bring:
a. Tripod
b. 'Walkabout' lens and Wide-angle lens
c. Cable release
d. Filters
e. Enthusiasm.
For more details contact outings@offshoot.ie.
SAFETY ON OFFSHOOT OUTINGS AND EVENTS
It's easy to become distracted when taking photographs. Use common sense, take responsibility for your own safety and then go shoot and have fun.
Next Event
Date

04 Dec 2023

Time

8:00 pm - 9:30 pm
Follow Us
Archives
Categories