Summer Outing #4 – Out and about in Dun Laoghaire
Note this outing is on Wednesday and not on Monday.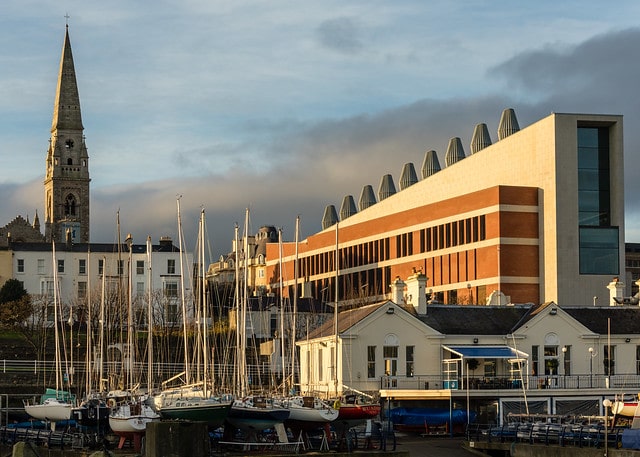 On Wednesday we will meet outside the main entrance to the Lexicon Library in Dun Laoghaire.
From there, depending on your taste and the weather, we will head towards either the East Pier (to see if we can take in the sailing in the Bay or later the sun setting over Dun Laoghaire) or into the town to take pictures of either the buildings or the people.
Some options for buildings are the Town Hall, the Maritime Museum, the Lexicon, the old Chester Beatty Library, the Harbour and old Ferry Port.
There may even be an option to get some shots of the Moon that everyone missed last Monday!!
What lens to bring will depend on what you want to photograph. However, if you want to get images of the sailing you will probably need a reasonably long lens (I use a 70 – 250), a tripod, a remote shutter release and lots of light!
In the event of cancelling, I will endeavour to get a general email issued to all club members. However, if you advise me of your attendance I will keep you posted and issue a message in the event of cancellation.
The Photographer's Ephemeris website can be used to work out the best locations, directions and timings.
Make sure to lock your car and leave nothing valuable on display.
For more details contact outings@offshoot.ie.
SAFETY ON OFFSHOOT OUTINGS AND EVENTS
It's easy to become distracted when taking photographs. Use common sense, take responsibility for your own safety and then go shoot and have fun.
Next Event
Date

03 Jun 2023

Time

9:15 pm - 11:00 pm
Follow Us
Archives
Categories