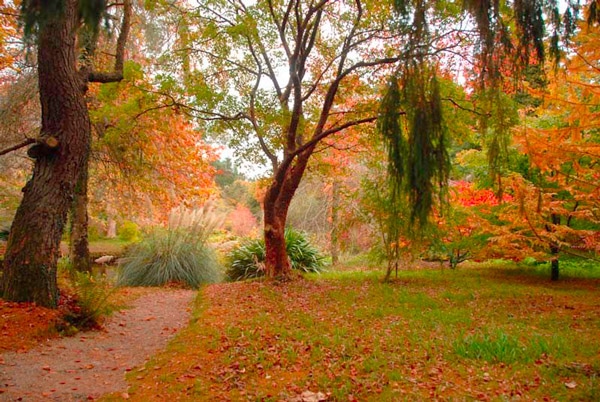 Club Outing – Mount Usher, County Wicklow
Created by four generations of the Walpole family beginning in 1868, Mount Usher is recognised at home and abroad as one of the earliest and finest examples of a 'Robinsonian' garden. Extending to 22 acres, it combines an unrivalled collection of trees and shrubs with inspirational floral planting schemes along both sides of the River Vartry. There is an ever-changing panoply of colours and textures accompanying every season. We provide you with a detailed tree trail guide to help locate the many 'show-stoppers' as you wander around. The gardens have been cultivated entirely by organic principles since 1980.
Mount Usher Gardens, with its Avoca Garden Café and Courtyard Shops, is situated in the village of Ashford, just 35 minutes south of Dublin city.
Please note: entrance fee applies
We will meet in the courtyard at 10.30 a.m.
For more details contact outings@offshoot.ie.
SAFETY ON OFFSHOOT OUTINGS AND EVENTS
It's easy to become distracted when taking photographs. Use common sense, take responsibility for your own safety and then go shoot and have fun. Please note the society's COVID-19 Protocols in place for Outings and Events.
Next Event
Date

01 Oct 2023

Time

11:30 am - 6:00 pm
Follow Us
Archives
Categories